| | |
| --- | --- |
| | THIS WEEK AT CHABAD OF SCOTTSDALE |
 

Candle Lighting Times for

| | |
| --- | --- |
| Friday, Jul 14 | 7:21 pm |
| Shabbat, Jul 15 | 8:21 pm |
| | |
| --- | --- |
| | MESSAGE FROM THE RABBI |
Dear Friend,
On a recent trip to New York, I met the Chabad Rabbi from Venezuela.  I asked him, if  the situation is as bad as what we hear on the news.  He said that it is, but they have a routine and try to manage under the tough conditions.  

I told him about a report I heard the other day, where a Venezuelan, English speaking tour guide was saying how he goes out on the streets to demonstrate every day.
The reason he does so (even though he has family in the United States and could easily get out of Venezuela), is because he believes that he can make a difference. "He does not want to see his country disappear. He loves his country, likes the culture, and he is fighting for it".   

Here is a man who knows he may get arrested and never see the light of day again. The police fire bullets and spay tear gas, but he marches in the streets, side by side, with, as he described, "lower class citizens, middle class citizens, and higher class citizens", fighting for what they believe in.
I thought about the contrast of the way it is in our country. Do we stand up for what we believe? Do people march in the streets, knowing that they may get arrested, just so they can protect what they believe is the correct direction for our country?
Or do only a group of people representing a particular agenda- one that has chosen to follow the trends of the world by moving away from the Divine laws-  that are willing to do so? 
This week we read the Torah portion of Pinchas, about a man who the Torah itself calls a zealot for G‑d.       G d spoke to Moses, saying: "Pinchas, the son of Elazar, the son of Aaron the kohen, turned away My wrath from the children of Israel with his zealotry for My sake..Therefore .. I shall grant him My covenant of peace..."
What happened? Unfortunately, some of  the Jews began to sin by serving idols and the leader of the tribe of Shimon, named Zimri, publicly  took a Midianite woman into his tent. At the same time, a fierce plague started spreading, killing thousands of Jews.  Pinchas knew that something had to be done and took his spear and killed Zimri and the woman. Immediately, the plague stopped. 
Many questioned his motive and whether or not he acted in the correct way.  Pinchas knew it was dangerous and that he may actually get killed by the  populace for what he did.  However, G‑d intervened and established that not only what he did wasn't questionable, he acted righteously and was therefore given the gift of priesthood, he ultimately became Elijah the Prophet.
I am not suggesting that any of us do what Pinchas did. We live in a different time, and G‑d does not reveal Himself to us in the same way He did in the desert.
I do pose the question to myself and those reading this:  Do we have the strength to stand up for what we believe in, even if it goes against popular opinion? It seems to me that it is becoming very difficult to do so.

Just last week,  we celebrated the liberation of the 6th Lubavitcher Rebbe from a death sentence in a communist prison. The KGB were very powerful. They had many Jews drink their "cool aid" and help them gain information about Judaism and those practicing our faith.  For the Lubavitcher Rebbe to stand up against them was in fact not rational. He was ready to sacrifice his life and that of hundreds of his Chasidim, to stand for what he believed and to uphold the Jewish faith.
But the Rebbe would not be intimidated by the communists and their threats of death but rather, he continued his work and kept the flame of Judaism alight and alive.
This comes in sharp contrast with the previous week's Torah reading in which we read about Bilam, the non Jewish prophet who follows the popular opinion, with catastrophic results for him, and, unfortunately, for our people as well.
We must ask ourselves: Will I be a Pinchas or a Bilam? Will I be an original thinker, or follow the trend? Will we follow what in our hearts we know is right and just, or what is popular and exciting? How well we'll do depends on how much we are willing to sacrifice.
The Jewish people are only here today because of Pinchas, and those, who like him, took a stand, in favor of what is just in the eyes of G‑d and was not popular in the streets.
Wishing you a wonderful Shabbos.
Rabbi Yossi Levertov 
The national Jewish retreat is just a few weeks away. Located in nearby Palm Springs, it is a one of a kind experience and I encourage you to look in to it.  You won't be disappointed.  Click here for all the information. 
| | |
| --- | --- |
| | WEDNESDAY TORAH CLASS |
Wednesday Torah Class 7/19 @ 12:00pm
The Jewish Learning Center 10213 N Scottsdale Rd. (next to Mazel Tov Gifts) 
Why do I get stuck in traffic? Why did I miss my flight? Why do I live in this neighborhood? What's the meaning behind all the randomness in my life? Some may indeed assign it to the "Universe" or other haphazardness. This class tells a very different story.
| | |
| --- | --- |
| | WHAT'S HAPPENING IN SHUL? |
SATURDAY MINCHA SERVICE WILL BE AT 1:10pm aFTER THE KIDDUSH. 
We welcome the boys and staff of Camp MaRabu travelling camp, who will be spending Shabbat with us.
KIDDUSH IS SPONSORED BY:  Art and Melanie Roth in memory of Hannah Roth obm. 

SPEEDY RECOVERY TO:
Leonie Horwitz
Baba Elka Priva Bat Chaya Sarah
Kochava Bat Shoshana 
Chana bas Mushka 
YARTZEITS:  
Yetta Draizen Wallans
Hannah Roth
Gertrude Rosen 
May their memories be for a blessing.
HAPPY BIRTHDAY:
Yosiah Byrant
Richard Moskowitz
May you be blessed with a great year!
CONDOLENCES:
Karen Jackman, on the loss of her mother, Zelda bas Avraham Heller.
| | |
| --- | --- |
| | SERVICE TIMES |
Morning Shacharis

Sunday and legal holidays - 8:00 am
Monday, Thursday, and Torah Reading Days - 6:45 am
Tuesday, Wednesday and Friday - 7:00 am

Shabbat Day (Saturday) - 9:30 am 

Evenings

Weekday Evenings -  6:30 PM

Shabbat (Saturday) Evening - 8:35pm

 
 
 
 
 
 
 
| | |
| --- | --- |
| | REGISTER TODAY - THE BEST HEBREW SCHOOL IN TOWN! |
Register your child for a wonderful Hebrew School experience, where we teach and live Judaism. Your child will LOVE coming to Hebrew School.

Email  Dina@chabadofscottsdale. org  or call  480 998 1410 .
| | |
| --- | --- |
| | COOKBOOK |
The Women's Circle of Chabad of Scottsdale is putting together a kosher cookbook with a variety of Jewish cooking styles. Profits will be used to make improvements to the Chabad kitchen.
Please submit your favorite recipes, and we welcome those with a creative flair*.
To submit:
Go to  www.typensave.com.
User Name: goodtaste85253
Password: plate955
After you login, follow the prompts. Contact the website or Roberta at  robertahdonis@gmail.com for tech support.
Once you have submitted a recipe, please email Roberta with your contact information in case we have questions.
All submissions will be greatly appreciated by the Women's Circle, even if space limitations force us to choose among them.  Please respond within the next two months.
Warm regards,
Roberta Donis
Chairwoman
Book Planning Committee
*Recipes need to be precise in terms of ingredients and preparation instructions. If the recipe is not your original creation, note the source as "second contributor". You can include your personal touch with hints such as "freezes well" or "can be made ahead."
THE LAND AND THE SPIRIT

JOIN OUR WONDERFUL GROUP FOR AN UNFORGETTABLE TRIP.
10 days of sightseeing and soul-searching, connecting with our heritage through an unforgettable immersion in our promised land. From visiting historical attractions to meeting state leaders, this is not only a trip, but a total learning experience.
| | |
| --- | --- |
| | WOMEN'S SHABBAT STUDY GROUP @ 9 AM |
 
Learn a weekly ethical message, by Rabbi Lord Jonathan Sacks.

This class in dedicated to the memory of Hannah Leorah bas Eliezer Yosef,  Chana bas Yaakov and Sandy Abrams obm.

 
 
 
 
 
 
 
| | |
| --- | --- |
| | BECOME A PARTNER |
Donate your art, furniture, stocks, vehicles and other items to Chabad of Scottsdale!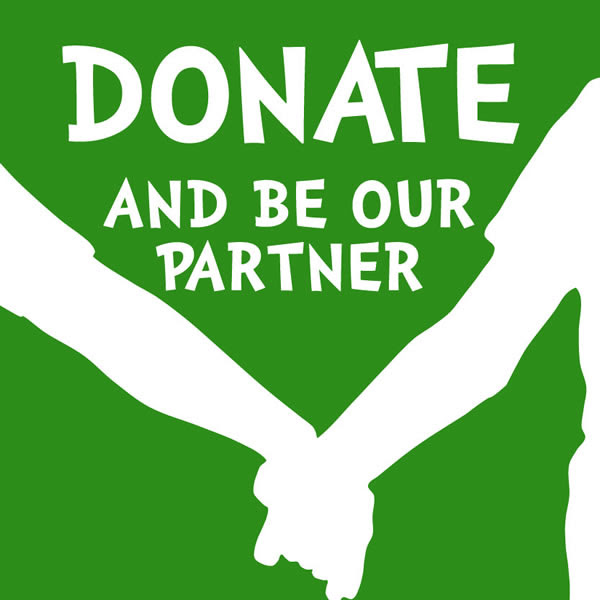 Email us to have it picked up! 
| | |
| --- | --- |
| | THIS WEEK @ WWW.CHABADOFSCOTTSDALE.ORG |
This Week @ www.ChabadofScottsdale.org
 
 

Story


The Miser Who Built the Mikvah


"The community is too poor, and cannot shoulder the financial burden of this endeavor. And as for the local gevir, it is a waste of time even to approach him . . ."
| | |
| --- | --- |
| | THE PARSHAH IN A NUTSHELL |
---