| | |
| --- | --- |
| | THIS WEEK AT CHABAD OF SCOTTSDALE |
 

Candle Lighting Times for

| | |
| --- | --- |
| Friday, Jun 23 | 7:23 pm |
| Shabbat, Jun 24 | 8:25 pm |
| | |
| --- | --- |
| | MESSAGE FROM THE RABBI |
NO CLASS THIS WEDNESDAY

 
| | |
| --- | --- |
| | MINYAN & BREAKFAST! |
Breakfast at Chabad of Scottsdale!
This Sunday at COS
Minyan & Breakfast!

Join us Sunday morning June 25, at 8:00 am for morning services, followed by Torah study and a delicious breakfast at 8:45.
To RSVP please reply to this email. 
| | |
| --- | --- |
| | WHAT'S HAPPENING? |
KIDDUSH IS SPONSORED BY:
Harris and Rena Weisman in memory of Harris's parents
Alan & Candy Welner in memory of Alan's mother 
Victor Taylor in honor of the Rabbi's family and Chabad of Scottsdale
THANK YOU to all who help out each week with the Kiddush!  We could not enjoy the delicious food without all our dedicated volunteers.
SPEEDY RECOVERY TO:
Leonie Horwitz
Baba Elka Priva Bat Chaya Sarah
Kochava Bat Shoshana
Chana bas Mushka 
Chaim Shneur Zalman ben Miriam 
YARTZEITS:
Sherman Weisman 
Robert Weisman  
Eleanore Weisman
Lee Welner
May their memories be for a blessing.
HAPPY BIRTHDAY:
David Goldstein 
Brianna Green 
Chaya Levertov
Ilana Fisch
May you be blessed with a great year!
HAPPY ANNIVERSARY:
Noah and Naomi Goldstein 
| | |
| --- | --- |
| | SERVICE TIMES |
Morning Shacharis

Sunday and legal holidays - 8:00 am
Monday, Thursday, and Torah Reading Days - 6:45 am
Tuesday, Wednesday and Friday - 7:00 am

Shabbat Day (Saturday) - 9:30 am 

Evenings

Weekday Evenings -  6:30 PM

Shabbat (Saturday) Evening - 25 Minutes Before Sunset

Please note change in schedule.

Due to the extreme heat, Mincha services tomorrow [Shabbat] will take place at 1:06 PM.
Evening services will begin at 8:40 pm.

Since many regulars are on vacation, please make an effort to attend
Tonight (6:30pm),
Tomorrow evening (8:40pm)
Sunday morning services (8:00am)
Thank you.

 
 
 
 
 
 
 
| | |
| --- | --- |
| | REGISTER TODAY - THE BEST HEBREW SCHOOL IN TOWN! |
Register your child for a wonderful Hebrew School experience, where we teach and live Judaism. Your child will LOVE coming to Hebrew School.

Email  Dina@chabadofscottsdale.org  or call  480 998 1410 .
| | |
| --- | --- |
| | COOKBOOK |
The Women's Circle of Chabad of Scottsdale is putting together a kosher cookbook with a variety of Jewish cooking styles. Profits will be used to make improvements to the Chabad kitchen.
Please submit your favorite recipes, and we welcome those with a creative flair*.
To submit:
Go to  www.typensave.com.
User Name: goodtaste85253
Password: plate955
After you login, follow the prompts. Contact the website or Roberta at  robertahdonis@gmail.com for tech support.
Once you have submitted a recipe, please email Roberta with your contact information in case we have questions.
All submissions will be greatly appreciated by the Women's Circle, even if space limitations force us to choose among them.  Please respond within the next two months.
Warm regards,
Roberta Donis
Chairwoman
Book Planning Committee
*Recipes need to be precise in terms of ingredients and preparation instructions. If the recipe is not your original creation, note the source as "second contributor". You can include your personal touch with hints such as "freezes well" or "can be made ahead."
| | |
| --- | --- |
| | JEWISH NATIONAL RETREAT - AUGUST 8-13 |
We hope you will join our group from Scottsdale at this wonderful retreat!
| | |
| --- | --- |
| | BECOME A PARTNER |
Donate your art, furniture, stocks, vehicles and other items to Chabad of Scottsdale!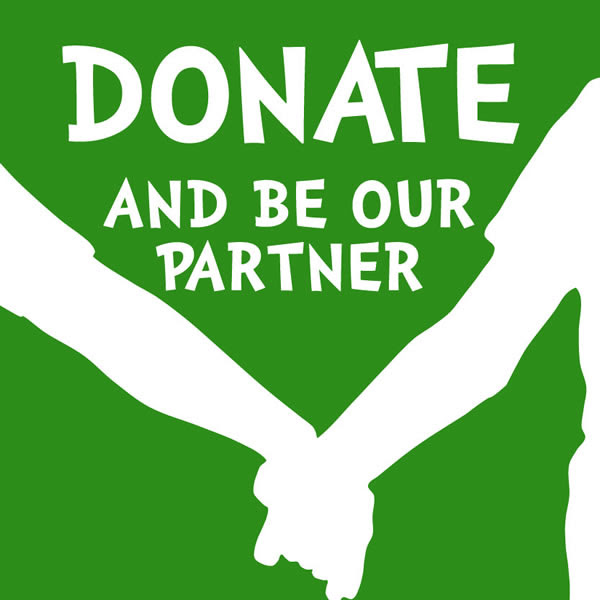 Email us to have it picked up! 
| | |
| --- | --- |
| | WOMEN'S SHABBAT STUDY GROUP @ 9:00 AM |
 
Learn a weekly ethical message, by Rabbi Lord Jonathan Sacks.

This class in dedicated to the memory of Hannah Leorah bas Eliezer Yosef,  Chana bas Yaakov and Sandy Abrams obm.

 
 
 
 
 
 
 
| | |
| --- | --- |
| | THIS WEEK @ WWW.CHABADOFSCOTTSDALE.ORG |
This Week @ www.ChabadofScottsdale.org
 
 

Parshah


Korach and Anarchy


Korach is a figure I can highly identify with. From primary grades on, I never got along too well with authority.
| | |
| --- | --- |
| | THE PARSHAH IN A NUTSHELL |
Parshat Korach

Korach incites a mutiny challenging Moses'  leadership and the granting of the kehunah ( priesthood) to Aaron. He is accompanied by Moses' inveterate foes, Dathan and Abiram. Joining them are 250 distinguished members of the community, who offer the sacrosanct  ketoret (incense) to prove their worthiness for the priesthood. The  earth opens up and swallows the mutineers, and a  fire consumes the ketoret-offerers.
A subsequent plague is stopped by Aaron's offering of ketoret. Aaron's staff miraculously blossoms and brings forth  almonds, to prove that his designation as high priest is divinely ordained.
G‑d commands that a terumah ("uplifting") from each crop of grain, wine and oil, as well as all firstborn sheep and cattle, and other specified  gifts, be given to the kohanim (priests).
---