| | |
| --- | --- |
| | THIS WEEK AT CHABAD OF SCOTTSDALE |
 

Candle Lighting Times for

| | |
| --- | --- |
| Friday, Jul 14 | 7:21 pm |
| Shabbat, Jul 15 | 8:21 pm |
| | |
| --- | --- |
| | MESSAGE FROM THE RABBI |
| | |
| --- | --- |
| | WEDNESDAY TORAH CLASS |
Wednesday Torah Class 7/19 @ 12:00pm
The Jewish Learning Center 10213 N Scottsdale Rd. (next to Mazel Tov Gifts) 
Why do I get stuck in traffic? Why did I miss my flight? Why do I live in this neighborhood? What's the meaning behind all the randomness in my life? Some may indeed assign it to the "Universe" or other haphazardness. This class tells a very different story.
| | |
| --- | --- |
| | WHAT'S HAPPENING IN SHUL? |
SATURDAY MINCHA SERVICE WILL BE AT 1:10pm aFTER THE KIDDUSH. 
We welcome the boys and staff of Camp MaRabu travelling camp, who will be spending Shabbat with us.
KIDDUSH IS SPONSORED BY:  Art and Melanie Roth in memory of Hannah Roth obm. 

SPEEDY RECOVERY TO:
Leonie Horwitz
Baba Elka Priva Bat Chaya Sarah
Kochava Bat Shoshana 
Chana bas Mushka 
YARTZEITS:  
Yetta Draizen Wallans
Hannah Roth
Gertrude Rosen 
May their memories be for a blessing.
HAPPY BIRTHDAY:
Yosiah Byrant
Richard Moskowitz
May you be blessed with a great year!
CONDOLENCES:
Karen Jackman, on the loss of her mother, Zelda bas Avraham Heller.
| | |
| --- | --- |
| | SERVICE TIMES |
Morning Shacharis

Sunday and legal holidays - 8:00 am
Monday, Thursday, and Torah Reading Days - 6:45 am
Tuesday, Wednesday and Friday - 7:00 am

Shabbat Day (Saturday) - 9:30 am 

Evenings

Weekday Evenings -  6:30 PM

Shabbat (Saturday) Evening - 8:35pm

 
 
 
 
 
 
 
| | |
| --- | --- |
| | REGISTER TODAY - THE BEST HEBREW SCHOOL IN TOWN! |
Register your child for a wonderful Hebrew School experience, where we teach and live Judaism. Your child will LOVE coming to Hebrew School.

Email  Dina@chabadofscottsdale. org  or call  480 998 1410 .
| | |
| --- | --- |
| | COOKBOOK |
The Women's Circle of Chabad of Scottsdale is putting together a kosher cookbook with a variety of Jewish cooking styles. Profits will be used to make improvements to the Chabad kitchen.
Please submit your favorite recipes, and we welcome those with a creative flair*.
To submit:
Go to  www.typensave.com.
User Name: goodtaste85253
Password: plate955
After you login, follow the prompts. Contact the website or Roberta at  robertahdonis@gmail.com for tech support.
Once you have submitted a recipe, please email Roberta with your contact information in case we have questions.
All submissions will be greatly appreciated by the Women's Circle, even if space limitations force us to choose among them.  Please respond within the next two months.
Warm regards,
Roberta Donis
Chairwoman
Book Planning Committee
*Recipes need to be precise in terms of ingredients and preparation instructions. If the recipe is not your original creation, note the source as "second contributor". You can include your personal touch with hints such as "freezes well" or "can be made ahead."
THE LAND AND THE SPIRIT

JOIN OUR WONDERFUL GROUP FOR AN UNFORGETTABLE TRIP.
10 days of sightseeing and soul-searching, connecting with our heritage through an unforgettable immersion in our promised land. From visiting historical attractions to meeting state leaders, this is not only a trip, but a total learning experience.
| | |
| --- | --- |
| | WOMEN'S SHABBAT STUDY GROUP @ 9 AM |
 
Learn a weekly ethical message, by Rabbi Lord Jonathan Sacks.

This class in dedicated to the memory of Hannah Leorah bas Eliezer Yosef,  Chana bas Yaakov and Sandy Abrams obm.

 
 
 
 
 
 
 
| | |
| --- | --- |
| | BECOME A PARTNER |
Donate your art, furniture, stocks, vehicles and other items to Chabad of Scottsdale!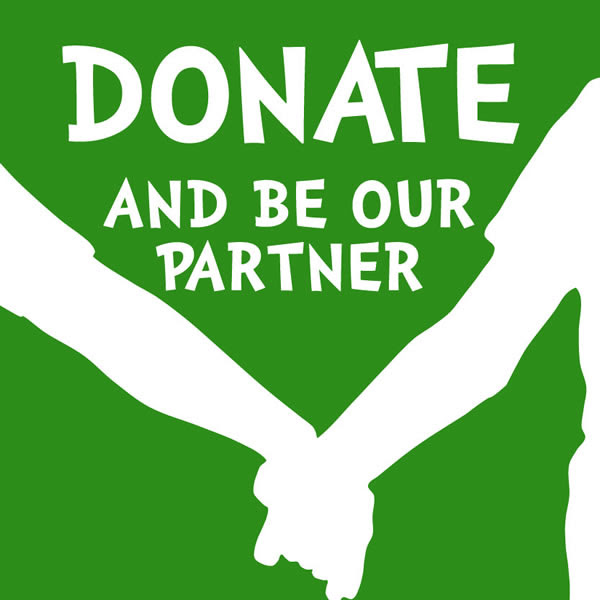 Email us to have it picked up! 
| | |
| --- | --- |
| | THIS WEEK @ WWW.CHABADOFSCOTTSDALE.ORG |
This Week @ www.ChabadofScottsdale.org
 
 

Story


The Miser Who Built the Mikvah


"The community is too poor, and cannot shoulder the financial burden of this endeavor. And as for the local gevir, it is a waste of time even to approach him . . ."
| | |
| --- | --- |
| | THE PARSHAH IN A NUTSHELL |
---