Wednesday, September 16 -  12:00pm - 1:00pm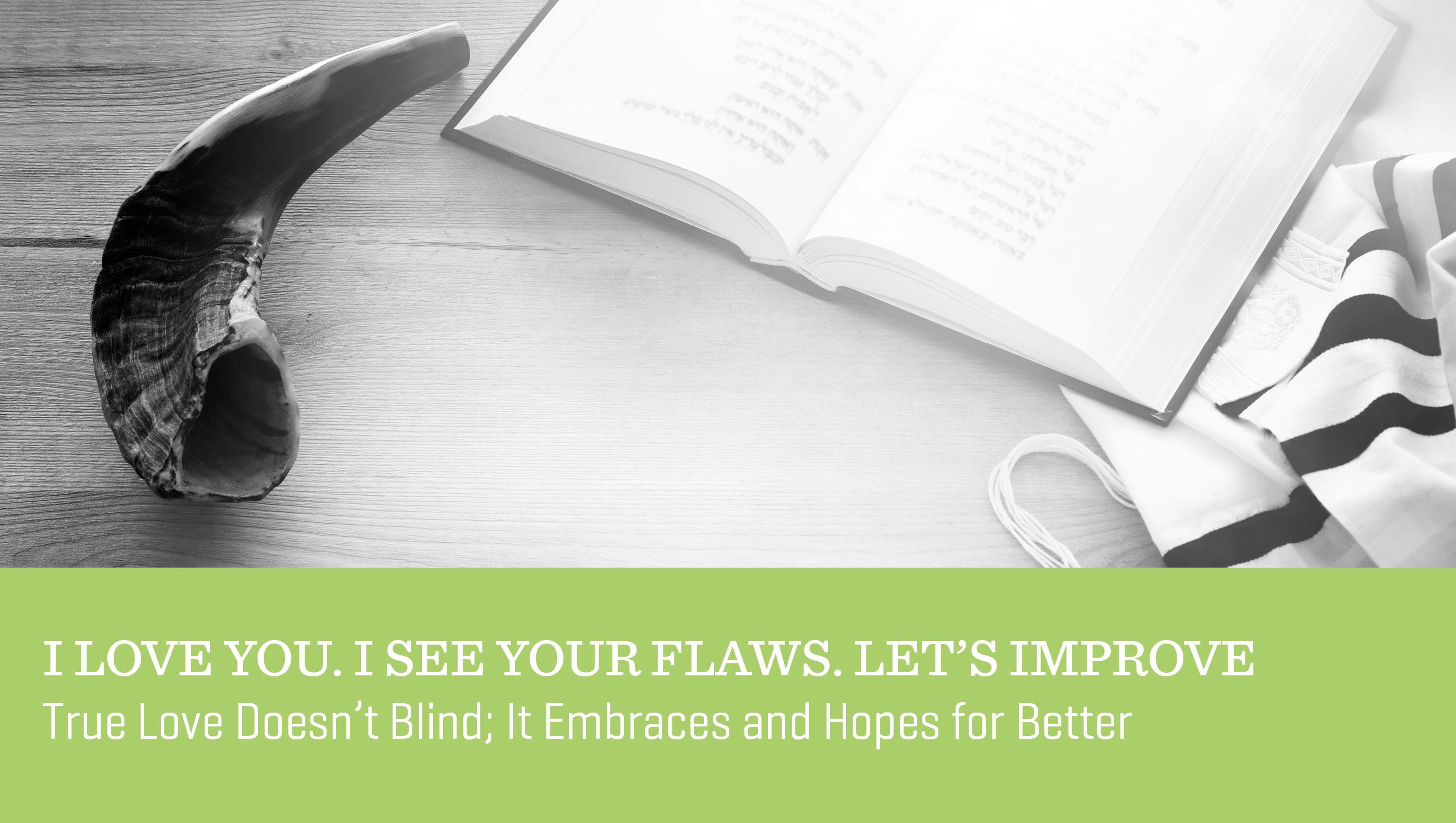 I LOVE YOU. I SEE YOUR FLAWS. LET'S IMPROVE
True Love Doesn't Blind; It Embraces and Hopes for Better
True Love Doesn't Blind; It Embraces and Hopes for Better Come to think of it,
Rosh Hashanah and Yom Kippur are really the same thing: two serious days about making
things right for a new year. So why do we need them both?
"High Holiday" doesn't have the same ring to it, but it could do.
So why the double-act? Discover the true meaning of Yom Kippur.